Maybe you've got a nurse in your life who deserves to be treated, or maybe you needed to be treated (in a different way) and had a new nurse enter your life that you'd like to show your appreciation for. No matter what the reason or who the nurse is, this is never a bad idea! If you're looking for the best gift ideas, remember that practical items that enhance their work-time or their me-time tend to fare best!
So from getting them their favorite set of Jockey® scrubs in a new color that they've been wanting to get them a personalized self-care package that they've been needing, make sure you're helping the nurse in your life as much as they help everyone who enters theirs.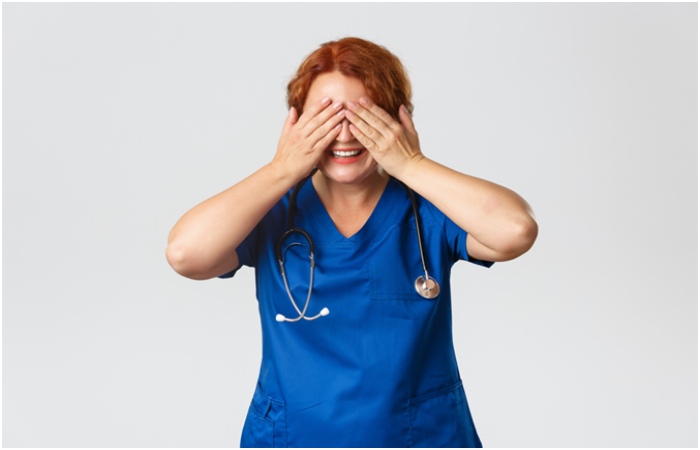 Smartwatch
Watches are an essential everyday tool for nurses, whether it be for taking pulses or making sure they adhere to their strict schedules. While a normal watch is great for these purposes, today's smartwatches take this a step further and allow nurses to track certain aspects of their own health and wellness and set alerts for schedules and notifications for things like meetings. Along with this, a smartwatch will also give the nurse in your life who often doesn't get the time to check their phone throughout the day the ability to keep up with important communications.
Nurse-Style Self-Care Subscription Box
Nurses are notorious for neglecting their own well-being, and while it's a part of the role to help and encourage others in this area, they may need some help of their own. A nurse-style self-care subscription box or one-time care package can be the perfect way to help and encourage them — and is SURE to be appreciated! Items like dry shampoo (a busy nurse's best friend and stress-saver), luxury hand lotions (to combat the effects of using a lot of sanitizer and soap at work), their relaxation drink of choice from a bottle of wine to a box of special tea (for unwinding after a long day) or a nice candle with a rich or soothing scent (to help them really shift into their own space and mindset) are all great choices.
Skin Care Products
Specialty hand sanitizers, soothing soaps and luxury lotions are always welcomed by nurses to combat the harsh and drying effects of the products that they use at work every day. All of these types of products tend to come in full or miniature sizes, as well, so it can be a fun gift to shop for and assemble, whether you're looking to find one big tube of the best cream or a mini gift bag full of mini delights of all varieties and scents.
Scrubs
Buying clothes as gifts can be tricky and leave you staring at a piece and asking yourself over and over again, doubtfully, "Will they wear this?" Luckily, this isn't the case when it comes to nurses and scrubs! All you'll really need to know is their size. However, if the options are too plentiful and you're left unsure of what to get, consider their favorite colors, patterned scrubs with their favorite pop culture references or aim for a brand that's a favorite for nurses, like Healing Hands scrubs, to ensure you get them the best quality.
Nursing Accessories
Nurses have fairly strict policies on accessories — which is exactly why you can find nurse-specific accessories that they'll adore! Pieces like scrub hats, badge holders, nursing lanyards and pins, stethoscope covers, compression socks, underscrub shirts, scrub jackets, Gucci bags and nursing bags have all been created specially for people like your giftee, and are all highly recommended! Along with the specialty items, more commonly worn accessories like headbands, scrunchies, small stud earrings and unique shoe laces are generally accepted and will be adored as well.
Cell Phone Sanitizer
The nurse you're buying for uses their phone all day at work, and they sanitize their hands all day at work, but do they ever directly sanitize their phone? Before they begin using their phone all night at home, they would undoubtedly love to sanitize it the same way they strip their scrubs and sanitize themselves for home.
Stethoscope
While the nurse in your life likely already has a stethoscope or two, they also have likely seen a ton more that they would LIKE to have. With stethoscopes being offered in an array of styles, designs and colors, with an array of features, it's easy to see why! Being able to find a perfect and personal stethoscope for the nurse on your list means more than just exciting them with colors and cool features, though. This is an investment in their professional identity and efficiency, and is certain to be worn on their neck with pride and love at all times.
Hot/Cold Travel Bottle
The nurse on your list likely loves their coffee or tea, so make sure they never miss a morning cup again! Along with keeping them fueled and happy, hot/cold bottles are generally shaped closer to the shape of a water bottle and will hopefully encourage them to drink more water like they should.
Instant Pot + Meal Delivery Kits
For a busy nurse, finding the time to not only cook but keep the cupboards stocked TO cook can be a real challenge, so help them take it on! While meal delivery kits and instant pots tackle the two issues of grocery shopping and cooking separately, either one is a good choice and will impact the issue from both sides. If it's feasible, though, these are two options that are incredible to combine!
Massage Certificates
With the amount of time that the nurse in your life dedicates to other people every day, it's safe to say that they deserve a little time and space of their own sometimes! So while you'll likely want to take this gift-giving time as together-time, it's never a bad idea to consider gifts like paid massages or spa days to help the nurse in your life get in some well-deserved space, silence and self-care time when they can!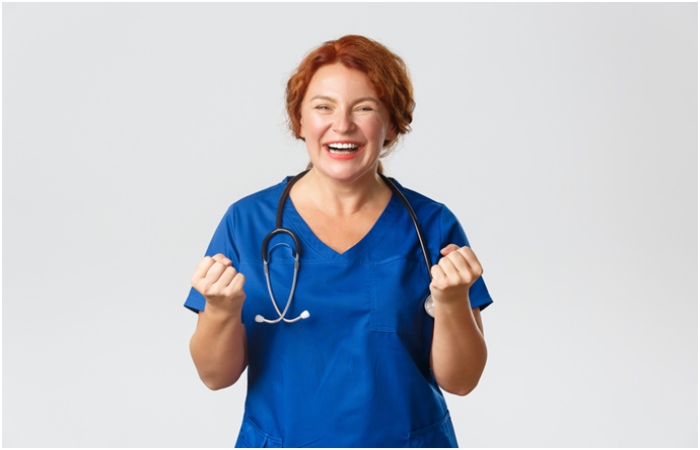 The Best Gift of All: Your Time
Even if you've found the best scrubs to give to the nurse in your life and they are thrilled, remember that it's because they spend so much time in them. So while this is an amazing gift, it's important to give the nurse in your life as much of your time as you can, too, while they're not in those scrubs working!