Healthy Food Ideas: Planning a birthday is such a fun experience that you start getting pangs of joy as soon as the calendar turns to the birthday month. If you are a born hostess, the glee on your face is visible from far, no matter whose birthday it is in the family. From deciding on the cake to preparing a guest and curating the menu for the party. Oh, boy. That is another battle to win!
With people getting conscious about what they eat, your menu for the party will decide the fate of your birthday album. Whether you get smiling faces or frowning beauties depends on how and what your menu looks like! So, if you have a party to plan, we have few ideas. Toss them in the pan or air fry these healthy recipes for your next gala!
Fun with finger foods
If there's one recipe that shouts of a party in the house, it is finger foods. From game night to birthday parties, from adults to children, everybody loves them. There are some staple ingredients that can be used to cook these finger foods. Chickpea flour, for instance, is gluten-free and protein-packed. Additionally, you can also go for some other gluten-free ingredients in your locality too. Baked cauliflower is a healthy snacking option. Just dip the cauliflower in the batter and what you get is a healthy and delicious party recipe.
What adds to the fun is that the dish can be used in multiple ways so you don't have to stick to the rules. If there's scrumptious grilled fish or baked chicken in the house, let your baked cauliflower rest on its side. If not, let it fill in for appetisers that evening.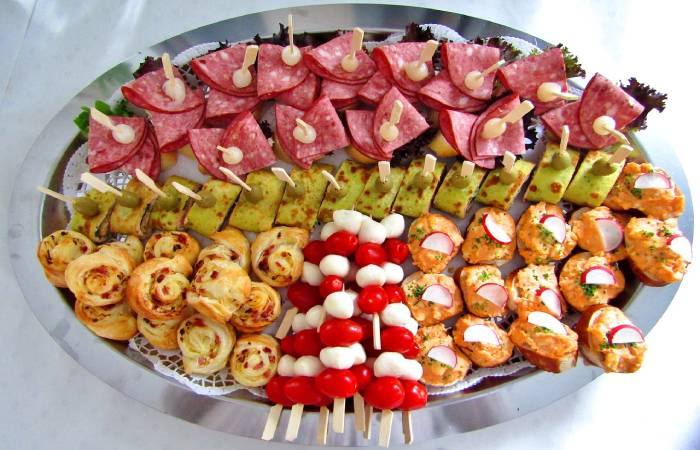 Protein bytes
If you are hosting a birthday party for kids in the town, you may not want it to be remembered as the one with boring food, isn't it? The best way to feed healthy food to the kids is to make it look unhealthy!
Let's get started with three ingredients- oatmeal, walnuts, and peanut butter! No kid likes them and yet they are going to be the life of the party! Just whip them in Nutella or condensed milk to create mini ball pastries. Add sprinkles on the top and finish the dish with a marshmallow on top. Marshmallow, with its antioxidant properties, is a super amazing healthy food that kids love!
Pizza with a twist
Kids love pizza but we do realise that they are not healthy, right! So we make pizzas with a twist. The secret technique here is to make them tiny enough that by the time the kids figure out the ingredients, the party will already be over!
You can try your hands at making pizza rolls which are crusty on the outside and gooey within. These rolls are not made out of pizza dough but wonton wrappers. Sounds crazy but honestly, it isn't. Just take a wonton wrap of the desired size. Place pizza sauce, cheese, and your favourite topping (pepperoni maybe) on top of it.
Take the other side and fold it over the side with all the fillings in a way that it creates a pocket. Seal the sides with your fingers and air fry these babies at around 370 degrees for a good 10-12 minutes and eureka, you have traversed through time to ace healthy binging!
Healthy hummus
There are a few party favourite dips and hummus is one of them. Hummus with breadsticks can never go wrong if you are planning a party in very little time. To make it healthier, maybe chop some peppers, cucumber, and carrots and place breadsticks on the side, making the entire dish palatable and instawothy!
Watch that sweet tooth
All the effort that you put into deciding a healthy savoury platter can go in vain if the sweet content in the party is not regulated. Birthday parties mean a huge cake and more desserts to accompany starters, main course, and even the dessert! You can bake cake pops with natural sweeteners like honey or fruits, or craft a beautiful fruit salad for the kids!
Healthy does not always mean compromising with the taste and these recipes speak for themselves, loud and clear! Happy hosting!