Biologics vs Biosimilars – With the potential of offering the targeted therapies & decreased side-effects, drive towards the biologics is quite exciting. Biologics have now revolutionized the prevention, diagnosis, as well as treatment of autoimmune conditions, cancer, and various other diseases. Biosimilars have the potential of enhancing treatment accessibility, with the biological patents starting to expire, it is the most interesting era for both the treatment options especially biologics products for spas.
Difference Between Biosimilars& Generic Medicines
Biosimilars aren't the copies, but quite similar to an active ingredient of reference biologic, and making it highly different from the generic drugs. The generic medicines are mainly comprised of small molecules & are simple to copy and remake. An active ingredient of the generic drug is its same ingredient as the brand name drug.
Also Biosimilars, like biologics, can be subject to the inherent minor variability as well as might have minor differences in the clinically inactive components, however, are similar to the original product. Both generic drugs and biosimilar provide a more affordable treatment choice for a few patients.
Are Biologics &Biosimilars interchangeable?
As the structural difference between both biologics &biosimilars is very minimal, this becomes quite simple to make the mistake of assuming that they're identical. All patients will not be able to react to this in a same way like they do to the original biologic, so switching medications can potentially cause a change in a person's condition. Even FDA stresses the importance of naming & labeling any products with their original name and biosimilar "generic" name, for reducing any risks and make sure that patient gets the drug that is intended by their physician so the source of adverse events will be traced accurately.
Advantages of Biosimilars
The treatment options are important for the patients who have got some serious health states. With the right regulations in place over approval, advertising, as well as post-market monitoring, and private & public insurance coverage, the products, which demonstrate safe and effective treatment of the conditions must be available for the physicians & their patients to select from.
The cost of pharmaceuticals, mainly biologics, is an important consideration since experts look at various ways to make pharmaceutical care sustainable. Because of the complexity, the biologics are costly as well as consume a huge portion of the public & private drug spending. Also, in many cases, the biosimilars are not very expensive as originator biologic, and given biosimilar makers just have to demonstrate their product is effective, safe, and of the best quality, however, don't have to conduct huge clinical trials, as innovative maker had to do, being approved in indications. But, at an end of the product's patent life, many manufacturers are keen to lower the rates to compete in the biosimilar market space.
Biosimilars Are Effective and Safe
Biosimilars are as safe & effective as original biologic, and both are thoroughly and rigorously evaluated by FDA before approval. Also, before approving the biosimilar, the experts at FDA should conclude it's quite similar to the original biologic & has got no clinical differences from the original biologic. It means you may expect the same safety & effectiveness from biosimilar throughout the treatment as you will from the reference product. The thorough evaluation will help to make sure all products of biosimilar are as effective and safe as the reference products as well as meet FDA's high approval standards.
Final words
Biosimilars aren't identical to biologics and lie within the variability range of an originator biologic. Government regulators all over the world have approved biosimilars based on the evidence biosimilars aren't inferior to originator biologic products when it comes to safety & effectiveness.
Related posts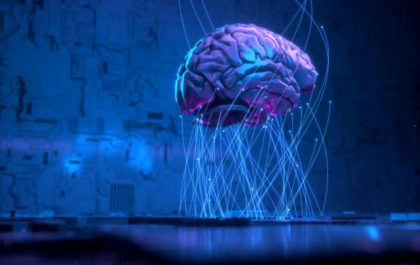 Career Options If You Want To Work In Mental Health
Working in mental health is a true calling. Perhaps you are interested because you absolutely love psychology as a subject…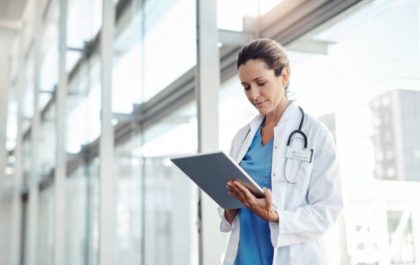 A Look At Studying Healthcare At Undergraduate Level
There are a wide plethora of incredible advantages to studying healthcare that will benefit the individual both professionally and personally….