You love to hike. You head out onto the trails incredibly frequently. You will spend the majority of the day out in the wilderness, sometimes longer. Day hikes are a cinch. Among the different hiking skill levels, you consider yourself to be among the "advanced" crowd.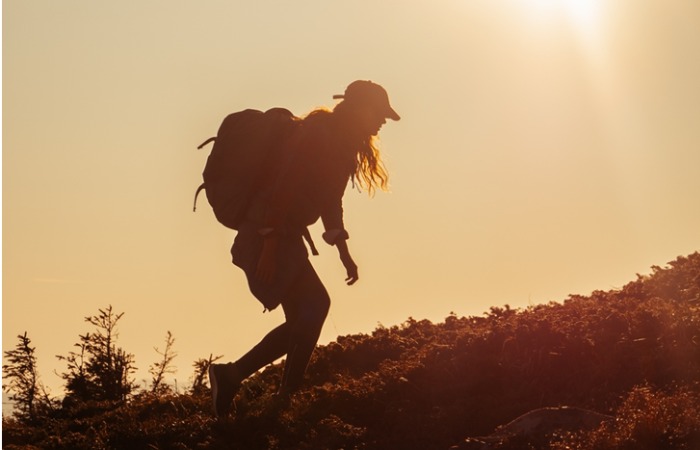 It can take a lot of time and effort to become so intimate with hiking as an activity. However, no matter how advanced you become, there is always more to learn. Moreover, depending on the type of hike you plan on going on, the gear you bring will vary. While you will always need a good pair of hiking shoes, a decent pack, your personalized medical ID bracelet (for those with applicable conditions), snacks and other basics, there are other items that advanced hikers are going to find more useful — or even outright necessary.
Here are seven items that every advanced hiker should carry.
1. Satellite Messenger
Advanced hikers commonly venture further and deeper into the environment than novices or those out on a simple day hike. While the latter groups can often get back to an area that receives cell service rather quickly, those who are further out cannot.
As a result, it is wise to bring along a satellite messenger that will enable you to get out a message from anywhere, should any sort of emergency occur. Many of these sorts of devices will provide tracking information to help others find you or to help you find your way back home should you get lost and a variety of other features.
While different models of this kind of device typically run a couple hundred dollars or more and will often require a subscription plan like a cell phone, this can be an invaluable piece of equipment.
2. Convertible Pants
Something that is commonly overlooked and outright made fun of is the ability to turn your pants into shorts and vice versa. While such an item may not be the most stylish choice, it is incredibly useful for helping to keep you warm or cool, depending on how you feel at the moment.
3. Various Pieces of Safety Equipment
If you are just out on a simple day hike, you can probably just get away with an elementary first aid kit. However, for advanced hikers out on more complicated and lengthy hikes, it is critical to carry a few extra things.
In addition to a robust first aid kit, be sure to pack any necessary medications and wear a personalized diabetic bracelet, allergy bracelet or any other medical alert device you may require.  Next, you will need a good multitool.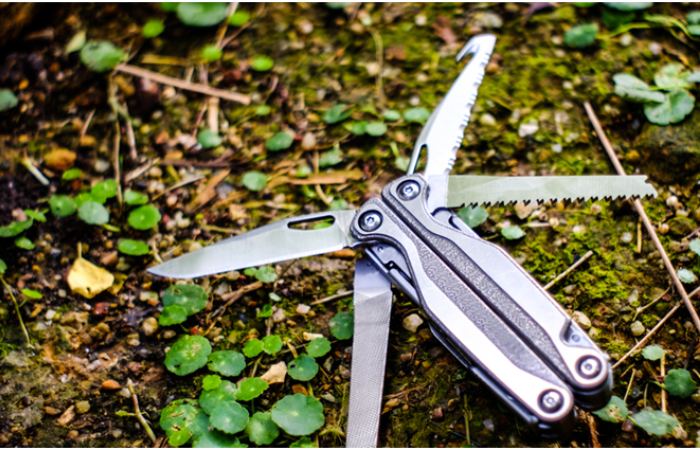 There are a panoply of uses for a multitool out on the trail, such as fixing equipment, cutting food and tons of other uses.
At the same time, you will want to pack a headlamp, even if you don't plan on being out after dark. The unexpected happens frequently, and being prepared for it as best you can is critical, especially when you are far from medical services.
4. A Pair of Post-Hike Shoes
One thing that most people don't consider when going for a hike is the ride home. After you have been out on the trails all day, it can be very nice to take off your hiking shoes or boots and slip into a more comfortable and breathable pair of footwear.
Therefore, grabbing a pair of super comfy shoes and tossing them into the trunk of your car is a great way to make the ride home a bit more relaxing.
5. Water Purification Gear
While this technically falls under the umbrella of emergency equipment, water purification is so vital that it warrants its own section.
As an advanced hiker, you have certainly brought water with you. But what happens if your water bladder springs a leak? In such an event, having a means of water purification can be critical.
Fortunately, there are a variety of compact options for your journey, such as water purification tablets that can be dropped into a container or even a Sawyer water filter, which can filter up to 100,000 gallons of water.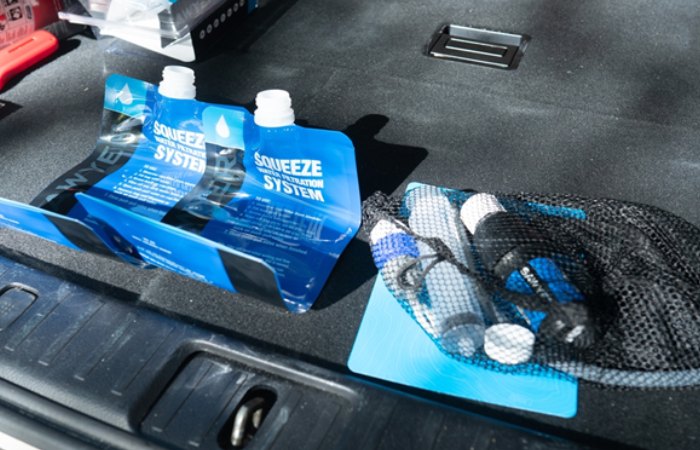 6. A Dry Bag
Again, the unexpected rears its head often. Therefore, if you get caught out in the rain, you are going to want to have the means to keep your gear dry.
Thus, bringing along a dry bag will help you to keep your most important equipment dry and free from potential damage.
7. Shoe Gaiters
Getting a rock in your shoe is always annoying, and it is a common occurrence out on the trail. However, getting a pair of shoe gaiters for your hike will help to keep all sorts of debris out of your shoes or boots. You can also attach a high visibility medical ID to your shoe for visibility.
The Advanced Hikers Checklist
The better you get at hiking, the deeper your knowledge of the practice and the associated gear will become.  Be sure to pack these seven items in your pack before your next outing.