All you really need to get up and go for a jog is a decent pair of running shoes. However, bringing along some additional accessories can make your jog (or run) a much more safe and pleasant experience.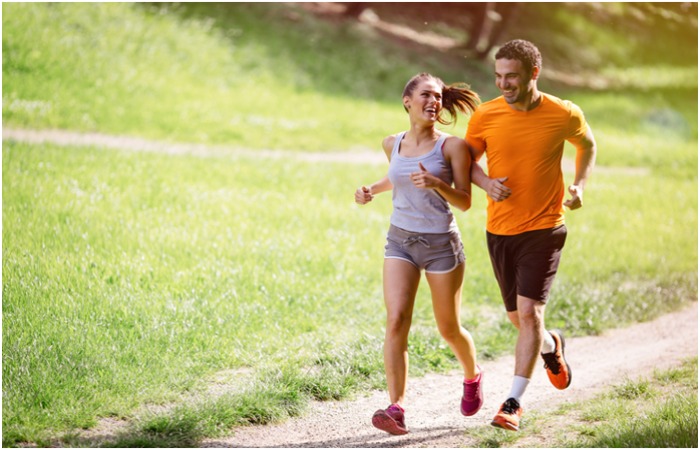 For instance, many (particularly those with medical conditions) like to wear a heart rate monitor when they head out for a run, while others will simply use their Apple Watch. That said, if you do have any sort of medical condition, then it is wise to purchase an Apple Watch medical alert ID plate in case something happens.
That aside, let's go ahead and take a look at some of the best accessories to bring along for your next jog, run or walk around the neighborhood.
1. A Running Belt to Hold Essentials
When you head out on a jog, you are likely to have a handful of essential items with you, like your house keys, wallet, phone or maybe a bit of cash. Having these items bounce around in your pockets while you jog can be an absolute deal-breaker. Therefore, it is wise to get yourself a running belt to hold these sorts of items.
Fortunately, there are a variety of great running belts on the market today that come in different materials, sizes and features, which means you are likely to find just what you need.
2. High-Visibility Bands
Many folks prefer to head out for a jog when it isn't so hot outside. This means that they will be out there either before the sun has fully risen or after it has gone down for the day.
Given the suboptimal lighting conditions during these hours, it is wise to wear some high-visibility reflective bands to help motorists see you from a distance. There are tons of adjustable high-visibility bands available that you can wear around your arms, ankles, wrists, waist or elsewhere.
3. A Ventilated Hat
Assuming that you are out for a jog when the sun is out, you are going to want something on your head to protect you from those UV rays. Therefore, picking up a lightweight, ventilated hat is a great idea.
A nice, breathable hat will help you to keep the sun out of your eyes and prevent you from getting a sunburn without overheating you on your jog.
4. Wireless Earbuds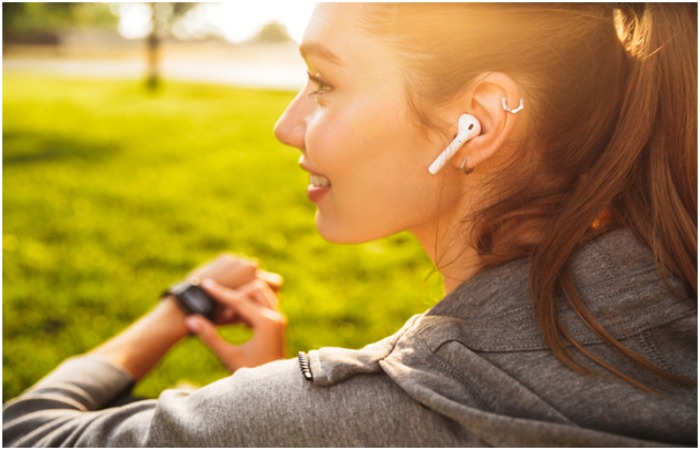 Listening to podcasts or music that gets your blood-pumping is essential for many joggers and runners. However, corded earbuds can be a major annoyance when out jogging as the cord will bounce around and possibly pull out an earbud from time to time.
Therefore, picking up some high-quality wireless earbuds is a surefire way to make your jog more enjoyable.
When shopping around, look for a pair that comes with a variety of silicone tips so that you can get the best fit possible and help prevent your earbuds from falling out as you jog.
5. Medical Information ID Bracelet
It was mentioned earlier that those who have medical conditions and wear Apple Watches should get a medical alert plate to slip onto their watchband.
However, not everyone uses Apple products. Therefore, if you are an Android user and have medical issues, then it is critical to purchase medical alert jewelry like a bracelet to wear on your jog. If anything were to happen to you while out and about, the information listed on your bracelet could prove extremely helpful in the event of an emergency.
Additionally, these kinds of bracelets have come a long way over the years and now come in a multitude of comfortable and stylish options.
6. Compact Pepper Spray
No one wants to think about needing pepper spray while out on a run but there are many occasions where you could be glad to have such an item, be it for defense against a human or animal.
As it stands, there are a variety of different kinds of sprays on the market, as well as a multitude of connection types, such as key rings, sports clips and the like.
However, if you are going to carry pepper spray on your jog, be sure to test it out before it is actually needed.
7. A Large Water Bottle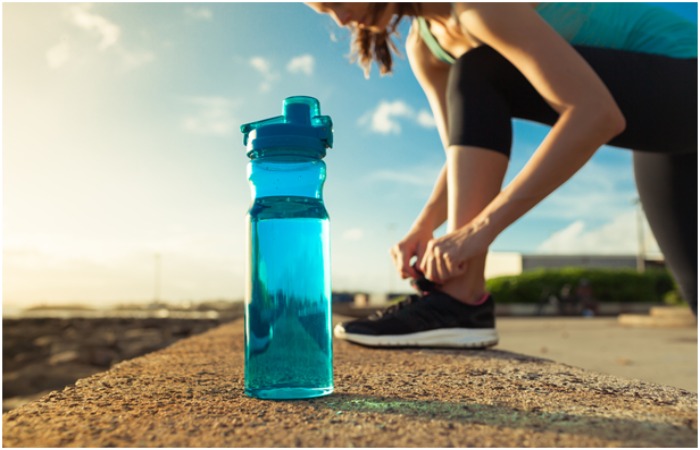 When you are out jogging or running, staying hydrated is critical to performance and safety. This means that carrying along a large water bottle for the journey is an essential jogging accessory.
While it may not be the most convenient thing in the world to bring, it is the most practical, especially if you don't have many places to refill on your route.
8. A Good Pair of Sunglasses
Just like wearing a hat protects your head from the sun's UV rays, a good pair of sunglasses will guard your eyes against them as well. This is especially important for people who like to jog in the summer.
Fortunately, there are a panoply of different sunglass options available.
The Right Tools for the Jog
While eight items might seem like a lot to bring on your jog, none of these accessories will weigh you down or add much bulk. However, items like a medical ID bracelet and high-visibility bands will make your jog a much safer and more pleasant experience.