Introduction
Fitness Tips While Injured: Unfortunately, accidents may happen. Therefore, what should you do if this occurs? Which is safer: a bit lighter training or staying put and soaking
We will highlight specific actions you can take to make your recovery process as swift and painless as possible in our two-part injury, particularly on diet and exercise. Below is the best advice for retaining muscle and remaining in shape when injured.
About
Whether you are a devoted exerciser or simply workout when you can find the time, an injury can have major impacts on your physical and mental well-being. A good workout can leave you feeling healthy, strong, and happy. When you unexpectedly find yourself unable to get that boost of serotonin, it can be disheartening. Maybe you're missing your time at the gym or sessions with your virtual personal trainer. No matter if you've injured yourself by overdoing it on your workout or by accident, there are still steps you can take to keep your body and mind healthy. Follow these helpful hints to keep your fitness routine a priority while you heal.
Here are Some Suggestions for Staying fit When Injured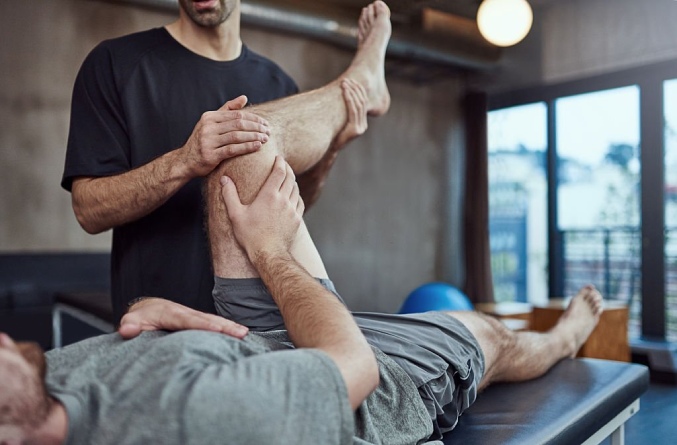 Rest
Sometimes our injuries are a result of overexertion. Pain is a powerful indicator that our bodies need rest. Besides, never ignore the warning signs that your body is sending. If you are experiencing pain, sometimes all that is needed is a day or two of rest.  Though this can be annoying, it's important to heed these warnings to avoid more serious injuries down the road.
More serious injuries could result in surgery or even permanent injury. If you need a couple of days of downtime to allow your body to rest, make your mental health a priority. Focus on strengthening the most important muscle you have; your brain.  Do something creative.  Read, write, paint, draw, do a puzzle, meditate.  These are all things that will help you avoid boredom and get that boost of happiness your body craves.
Low Impact Workouts
If you have an injury that requires more than a week of rest, meditation might not be enough to keep your mind and body from feeling restless. Speak to a physical therapist. So they should be able to give you alternatives to your regular workout routine. You can rely on their expertise to provide you with a workout that challenges your body without further injuring it.  Alternatively, a low-impact workout like yoga, swimming, or walking can help stimulate your mind and body. If you're unsure what type of workouts are best for your healing body, try a session with a personal trainer at home.
Cross Train
Fitness: Rather than looking at your injury as a total loss, try to see the positive in your time away from training to gain in other areas.  If you are a runner with a bummed knee, perhaps you use this opportunity to build core strength in the weight room. If you are a weight lifter and you've sprained your wrist, welcome the opportunity for a couple of extra leg days. Whatever your situation, use it as an opportunity to grow. Who knows, you might discover you have a new fitness passion.
Barring a full-body injury, there is almost always another way to keep yourself active and in shape. An injury is simply our body's way of telling us to slow down. While we may not always want to hear that message, it's important to listen and respond in kind. If you've been dealing with an injury hopefully these tips have you thinking outside the box.