When you don't know anything about lash extensions, they can seem very intimidating. There are so many types and styles, and they can be tricky to apply! But, DIY lash extensions add a touch of glamour that truly finishes a stunning makeup look. Discover everything you need to know about DIY lash extensions in this complete guide to lash extensions!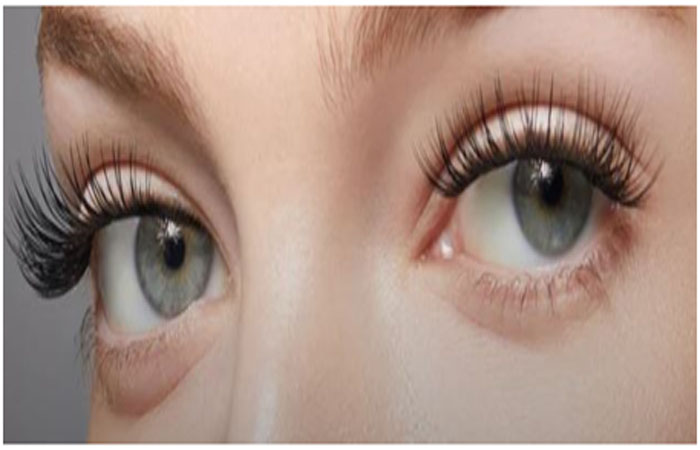 What Are DIY Eyelash Extensions?
Applying eyelash extensions involves adding individual or cluster imitation eyelashes to your natural lashes to create fuller, thicker, and darker ones. DIY lash extensions are a set of adhesive lashes that you can apply without needing a professional makeup artist. These lashes are typically packaged in small pods, one for each eye, and come in small strips measuring about a fifth of an inch. Depending on the size and shape of your eyes, you will need four to eight strips per eye. How long your DIY lash extensions last depends in part on your lifestyle, how well you maintain your lashes and even your genetics.
What Are Lash Extensions Made Of?
Some fake eyelashes are made from synthetic materials, while others are not. Lash extensions are commonly made from the following materials:
Synthetic (often plastic materials)
Mink (specifically fur from a mink.)
Faux mink (synthetic material to mimic mink fur)
Silk (silk + synthetic blend)
The best advice is to look for realistic-looking lashes that aren't overly shiny or plastic looking. Silk is often preferred because they are much more soft and flexible than usual synthetic blends. They are smoother and are generally more durable as they hold on slightly longer. With silk lashes, you can achieve a natural or glamorous look while maintaining an equal density and thickness.
What to Use to Do Your Own Eyelash Extensions
It isn't always easy to do your own eyelash extensions. You need the right tools, supplies, and a steady hand for the best results. Learning how to do eyelash extensions takes time. In spite of this, it can be made a bit easier with the right equipment. The best tools for DIY lashes include things such as wands, combs, glue, tweezers, and brushes.
Choosing the Right Lash
As with any eye product, there is no standard eyelash extension that fits every type of eye. For example, a person with almond-shaped eyes may not look good with the eyelash extensions used by a person with round eyes. In order to achieve a stunning, natural look, you'll need to find out what lash extensions are best suited to your eye shape. The following are things you should consider about your eyes.
Do you have small, large, or medium-sized eyes?
The position of your eyes – are they wide, close, or deep?
Material allergies or sensitivities that you may have.
The level of upkeep you are comfortable with.
Your eye color.
Your eye shape – Do you have round eyes, almond eyes, protruding eyes, or downturned eyes?
Color, volume, curl, and length of your natural lashes.
Consider the type of eyelids you have – hooded and monolid eyelids require more consideration.
Remember, eyelash extensions that are too long can damage your natural lashes. Additionally, they may cause you discomfort and make you look creepy. The rule of thumb when choosing eyelash extensions is that they should be 3mm-5mm longer than your own lashes. Furthermore, the diameter of the extensions should be as close to your natural lashes as possible.
How Much Should I Spend on DIY Lash Extensions?
A word of caution: don't buy cheap eyelash extensions. This doesn't mean you must spend hundreds and hundreds of dollars on a few pairs of mink lashes. It just means you have to find a quality pair of lashes that will give you the look and durability you need. There is a good chance that the lashes you find in the dollar section of your local drugstore will not last long, and you often get what you pay for.
It is also possible for cheaply crafted eyelash strips to contain glue that is not hypoallergenic and may cause allergic reactions or irritation in some users. That's a huge risk to take for a glue you're not even sure will work. Depending on the material, the lash band itself can cause irritation. A quality pair of DIY lash extensions in your price range is ideal.
The Bottom Line
False lashes are one of the few that can instantly boost your confidence. Whether you prefer subtle or full-on glam, lash extensions are the perfect finishing touch for any look, even if you're not wearing makeup. If you want to add more volume to your existing lashes without spending a lot on professional extensions, DIY lash extensions are the ideal solution. Be sure to always check out the reviews and recommendations before buying!