Definition: Physical Fitness and Health Certificate
Physical Fitness: Physical activity is healthy, and therefore recommending exercise has a universal character, but indications are not the same for everyone and should practice as well.
Health Certificate: This certificate accredits the physical fitness of the individual considering his age, sex, and activity to develop. It comprises 3 large areas.
The clinical/pediatric.
Trauma.
cardiovascular.
Physical Fitness and Health Certificate Procedure and its Validity
The basic examination performed in most certifications includes an anthropometric examination (height, weight, height, body mass index, blood pressure, and heart rate) and an electrocardiogram.
Eventually and according to the requirements that each entity demands, clinical examinations carried out. It is valid for one year from the date of its issuance.
The Certificate of Physical Fitness is an essential step towards safe participation in sports. It is a valuable opportunity to detect pathologies since, in practice, several of the parameters are determined that give us a full idea of their physical conditions.
So if doubts arise either in the values that established or as a result of the interrogation, inter-consultations with the corresponding specialists.
It is recommended that the certificate be real and not only signed by a doctor friend, as it is not the regular health check, but it is also about evaluating if the player is in physical condition to perform the activities for which it requested—the procedure.
Also Read: Viral Fever– What is it and its Symptoms, Causes, and More
Physical Fitness and Health Certificate for Sports Practice
The different sports federations (Soccer, Volleyball, Handball, etc.) require players and referees to present official certificates of physical fitness. Besides the examination intends to identify people who might have problems participating in a sport and refer them to the appropriate specialist.
Tips for Safe Sports Practice
Perform a fast for 2 to 3 hours before practicing and hydrate 15 or 20 minutes before exercise, repeating every 20 or 30 minutes.
If you smoke, it is recommended not to do it 2 hours before and up to 1 hour after. Smoking can cause arrhythmias.
Carry out a previous warm-up.
Adjust the intensity of the exercise to the heart rate according to age and physical condition.
Do not suspend activity abruptly.
Take a lukewarm shower. The hot one prevents the loss of heat, and the cold can produce coronary vessel spasm.
If, after a long period of inactivity, you decide to resume the practice gradually.
If the day presents high temperatures, it is necessary to hydrate and reduce the intensity of the exercise.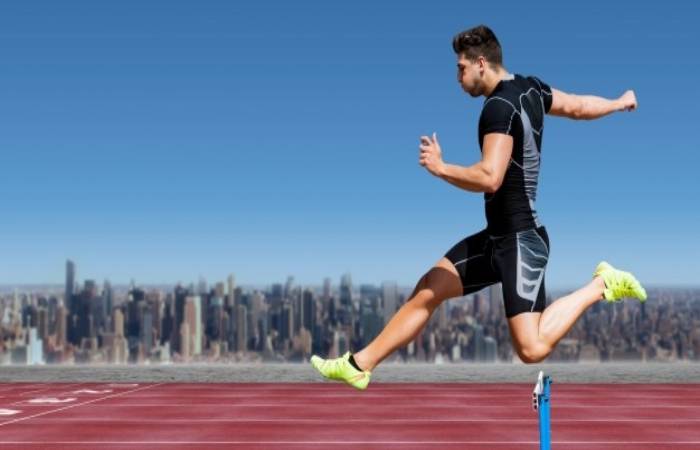 Physical Fitness and Health Certificate for Teaching Activity
The psychophysical aptitude for the exercise of teaching activity:
Complete physical exam, covering all devices and systems, including near and far visual acuity.
Panoramic chest X-ray.
Electrocardiogram.
Laboratory tests.
Physical Fitness and Health Certificate can Save Our Lives
Often, we practice any exercise without knowing if we are in physical condition to do it, which can be dangerous. So to avoid taking risks, you need the Certificate of Physical Fitness and follow your doctor's recommendations.
Exercising regularly is healthy, prevents, and helps control different pathologies such as high blood pressure, diabetes, obesity, cardiovascular diseases, and some types of cancer.
In the Autonomous City of Buenos Aires, gyms to request that all persons who perform physical activities at their facilities present the Physical Fitness Certificate.
This document must be issued by a licensed physician and regularly updated. Some cases of sudden death appear periodically in the population of athletes, which mobilizes the medical, journalistic, sports, and society fields in general. So the younger the victim, and if the case associated with doping, the greater the impact.
Who does not Require It?
Children and Adolescents do not need a valid Physical Fitness and Health Certificate to go to Educational Centers.
So the pediatrician explained that there is an agreement with the National Public Education Administration by which educational centers require the child's and adolescent's card to register. Also, perform physical activity and educational outings to highlight the need for pediatric control.
Therefore the pediatrician or family doctor puts the child's age, the date of the check-up, and whether they fit for physical activity.