Do you have a tooth that is damaged, discoloured, or doesn't look natural? If so, composite resin veneers might be a good option for you. Porcelain veneers are the most popular type of dental restoration. However, composite resin veneers have been gaining in popularity because they can be moulded to fit right over your teeth and provide an aesthetically pleasing appearance. This blog post will discuss composite resin vs porcelain and help you decide which one is best for your needs.
Benefits and Need of Porcelain Veneers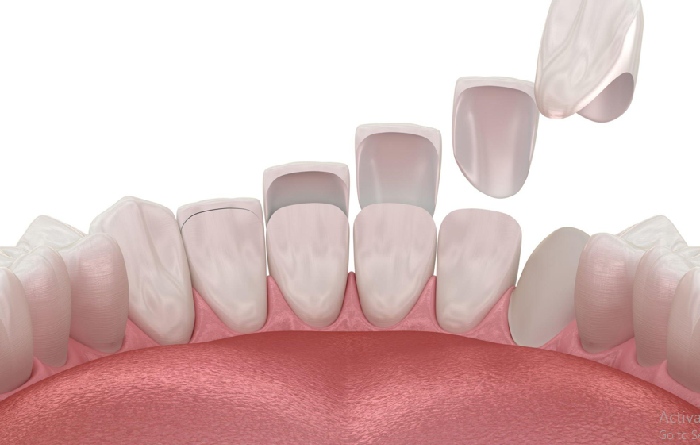 Porcelain veneers are a great way to get the smile you've always wanted. They're thin pieces of porcelain that fit over your teeth and match their natural colour, shape, or style perfectly for an incredible look so convincing it's almost impossible to tell which ones they were applied on.
Porcelain Veneer has Several Advantages, Including: –
Veneers are a renowned choice for many people who want to change the look of their teeth. The strength and durability that porcelain offers make it an excellent choice compared with other types, especially since most veneer treatments last 10-20 years before they need any additional work.
Porcelain is a material that closely resembles the look and feel of natural teeth. It's also durable, meaning it will never chip or stain easily like other materials can do so with time.
Porcelain veneers are the primary option for many cosmetic concerns. They can help with almost any issue, even severe discolouration, or spacing problems when composite resin might not work as well on its own.
Overall, teeth can look great after porcelain veneers. However, the procedure is irreversible and requires your dentist to remove some tooth enamel to be successful! You might want that smile because of how expensive dental care has become over time. It's a much more costly option than dentures which cost between $500-$1 000 per set (although they do take longer).
Advantages and Need of Composite Veneers
A tooth-colored resin is applied to your smiling face and then sculpted by the dentist until it perfectly matches how you dream of looking in real life. You might choose composite veneers for several reasons, including: –
Veneers are a beautiful and cost-effective way to give your teeth that perfect smile. The average price range is $250-$1,500 per tooth for composite resin veneers, but you can find deals on dentist-recommended sites.
You can have excellent results with composite veneers in just one appointment! With no need to send your teeth out for lab work, nothing is holding you back from a new smile.
The best part about composite veneers is that they can be removed and replaced easily than traditional gold crowns. This means you won't experience any pain during your appointment.
Veneers are designed to replace your tooth's natural shape and colour with an artificial one. They can be placed in many ways, including composite, for example, made up mostly of plastics and containing tinted pigments, so you don't have spots on your smile.
To Conclude
If you are considering veneers, make sure that it is the right choice for your teeth type. The procedure has many benefits and comes with risks if not done correctly or researched thoroughly beforehand by talking to professionals in this field.