The digital world opens new doors in health as well as in all areas of our lives. Smart medical devices that provide remote control save lives.
Devices manufactured with modern technology, connected to one or more networks, and interconnected, also open up cyber risks.
Portable electrocardiogram viewers, devices that monitor uninterrupted sugar, wearable defibrillators are the target of virtual hackers,
Also because personal health information is 10 times more valuable than credit card information on the black market.
Accessible medical device technology, which has been overgrowing since the mid-2000s, is also rapidly increasing the question marks about the safety of wearable or wearable medical devices.
A group that tests the safety of the devices reaching the pacemaker working in the laboratory over the wireless internet, not only stopping the device.
But creating deadly electroshock, or remotely controlling the dosage of the insulin pump carried in the body used by tens of thousands of people.
And it is the subject of discussing technology safety in the health sector.
Especially in the USA, the news that pirates that overcame the firewalls of hospitals access smart devices, blackmail patient safety, and receive ransom from hospital management.
According to the report prepared by KPMG, the research on cyber security of medical devices.
And that threaten patient safety, hospital activities, and corporate reputation draws attention to the risks that come with technology.
Also Read: How Technology Is Changing Healthcare
Topics From The Research Are As Follows:
The Use of New Technology Leads Smart Medical Devices Under Cyber Threat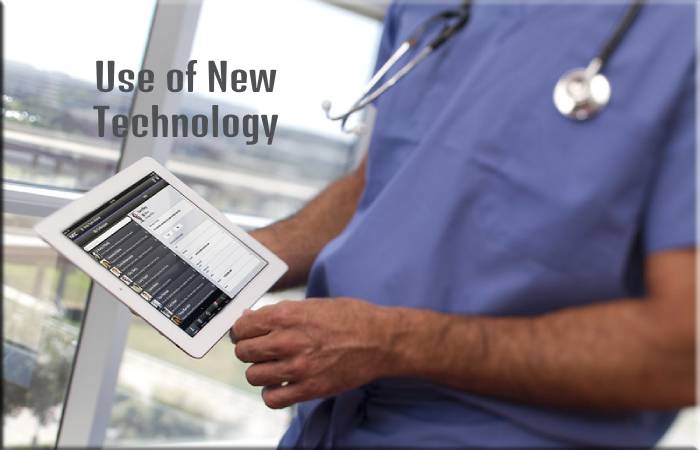 networked, and interconnected medical devices is rapidly spreading. These devices increase clinical efficiency but open up new patterns of attack and cyber risks.
32 percent of healthcare organizations state that medical device safety is the number one safety problem for them. Because a medical device that has become ill due to malware can cause all hospital activities to stop. Also personal health data to leak, technological vulnerability to occur, and patients harmed.
81 percent of healthcare institutions have attacked by cyberspace in the past two years. Because health information is 10 times more valuable than credit card information. In some of the cyber attacks that have recently targeted healthcare organizations.
It knows that attackers encrypt information in critical environments with unique malware and demand ransom in return.
Cyber threat targeting medical devices; disruption of services, entry of malware into the system, theft or loss of data, leakage of information, espionage, web attacks, and attack on sales points.
Located in warning about the network they connected quickly spread. And Turkey used to start the smart medical devices in the world of cyber security.
And Importance Of The Issue, Vital KPMG Turkey IT Consulting Leader Diagnostics On The Issue.
Durkaya "The first rule about cyber security threats, it is configured and connected to another device and every device is at risk of attack.
Moreover, as consumers and organizations begin to use the 'Internet of Things more.
So incorporate wearable technologies into their daily lives, making use of big data opportunities. Besides transmit patient data to different sources over several networks.
Also the number and severity of risks will gradually increase. " worries as soon as again that it brings threat.
Stating that organizations need to act urgently to combat cyber threats in the health sector.
Durkaya said, "To respond to cyber attacks, organizations need to take a programmatic approach to risk identification, mitigation, and elimination.
All parties, from device manufacturers to healthcare providers.
However, should be in collaboration to identify cyber risks and related threats and ensure continuity in patient safety.
The Regulation On Processing And Privacy Of Personal Health Data To Over Come Smart Medical Devices Under Cyber Threat
So this came into force after published in the Official Gazette in October. And It requires an effective cyber security risk management program. This regulation aims to prevent unauthorized access to personal information following the Personal Protection Law.
Stating that healthcare providers who cannot protect this data may have to pay compensation.
Durkaya underlines that these risks should eliminate to protect human health.