Pregnancy is when your body needs extra nutrition to grow a baby. Food cravings are very common during pregnancy. Some women crave specific types of food, while others crave unusual food combinations.
These urges can last anywhere from a few minutes to several days. Cravings are not harmful to the mother or her unborn child.
However, if you cannot resist the craving, try to satisfy yourself with something else. If you ignore the craving, you may eat unhealthy food choices.
Pregnancy cravings are not something you should ignore. You need to understand why you feel like eating certain foods and how you can handle your relationship with food during pregnancy.
What Are Pregnancy Cravings?
Pregnancy craving is an extreme desire to eat specific foods. These cravings usually start at around four to five weeks of pregnancy and reach their peak during the second trimester.
However, they can happen at any time during pregnancy. Therefore, pregnant women need to monitor their eating habits very carefully, as this may affect their health and their baby's growth and developmental stages.
It's normal to experience cravings during pregnancy. Cravings are a natural response to hormonal changes in your body. However, if you notice yourself craving junk food, it could mean your eating habits aren't balanced enough.
Pregnancy cravings: what causes them?
 Pregnancy cravings are often due to fluctuations in hormone levels during pregnancy. Your body may also crave certain foods because you're not getting enough nutrients or vitamins.
Pregnancy cravings and aversions can begin at any time during pregnancy. However, the first trimester is usually when you will notice them most.
Food cravings and aversions are often amongst your first, most noticeable signs that you are pregnant.
While you might feel like eating something sweet, salty, or fatty, it's best to avoid them if possible.
Instead, choose healthy snacks like dried fruits and nuts to satisfy your hunger. Please read on to learn what pregnancy cravings are and how to manage them healthfully.
There are many ways you can handle your pregnancy cravings. So let's look further at what food can be eaten to stop pregnancy cravings.
Vegan Milk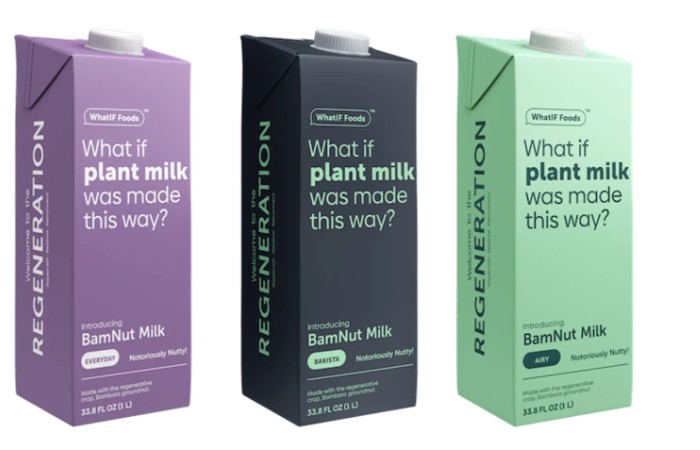 The dairy business is terrified because there is no way for them to legitimately compete with vegan milk, which are superior in every way.
They regularly have a superior flavour to cow's milk. Creating a new life requires a lot of energy, which is why nutritional requirements increase during pregnancy.
For this reason, vegan milk like BamNut Milk is an excellent choice for pregnant women.
Peanut butter and bananas
Potassium and protein are two essential nutrients that, among other things, help control blood pressure.
While peanut butter offers a significant amount of proteins, fibers, and magnesium, You must know the bananas are also rich in potassium and contain other vitamins and minerals.
This is a terrific, simple snack because these items are necessary for you and your baby to keep healthy.
Fruit and vegetables
Aim to consume 5 servings or more of fruit and vegetables each day. The most refined foods to eat are diverse colours, which may be found in fresh, frozen, dried, and canned forms.
Besides, they are a good source of fiber, which lessens the risk of constipation, a typical issue during pregnancy.
Boiled Eggs
Because they are an excellent source of vitamins, proteins, and minerals, eggs are often referred to as superfoods.
Eggs benefit the developing infant by including proteins, which help the fetus' cells grow and repair themselves.
Iced berries and grapes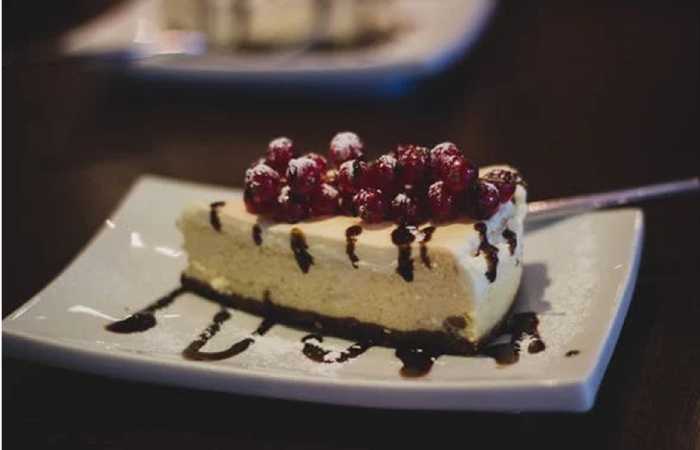 Vitamin C and vitamin K are plenty in grapes and berries. They contain lots of antioxidants as well.
To make these sweet delights a more substantial snack, combine them with a source of protein and healthy fat, such as a handful of almonds.
Yogurt
A yogurt is a healthy option because it contains calcium, protein, and probiotics.
Choose Greek yogurt that is higher in protein and unsweetened; for additional flavour, think about adding fruit, almonds, seeds, unsweetened coconut, or granola.
A Soup Or Oats
A warm snack around midnight will put you to sleep quickly. Warm up a bowl of low-sodium soup or prepare some oatmeal with fresh fruit on top for a high-fiber, high-protein snack that will keep you full until the following day.
It provides many nutrients and vitamins that will help your baby grow properly. There are no artificial sweeteners or colours in BamNut Milk, and the groundnuts are sourced directly from smallholder farmers.
The Summary
When a woman is pregnant, she must be careful about what she eats. She should avoid certain foods because they may harm her baby.
If she eats something harmful, then her baby will also get harmed. Pregnancy is an exciting time sufficed with joy and anticipation.
You may feel like you need to prepare yourself mentally and physically for the changes ahead.
Pregnant women often crave certain foods, especially snacks, to help them get through each day.
However, pregnant women should avoid eating anything other than healthy, nutritious meals while pregnant.
Eating unhealthy snacks will not only affect your baby's growth, but it could also cause you to experience morning sickness, fatigue, and mood swings.