Entering a sober living house can be one of the best decisions an addict makes in their journey to sobriety. It can provide a structured sober living and supportive environment where addicts can focus on their recovery.
However, many factors must be considered before entering a sober living house. So, here are ten things you should keep in mind when deciding. But before we advance any further, we need to know a few things first beforehand, like what exactly sober housing is.
What Are Sober Living Homes?
Sober living homes are homes for people who are recovering from addiction. Most of these homes are privately owned, although business owners have rented several houses, and some have been leased to charitable organizations.
Sober living houses are generally found in peaceful places that provide a friendly and sober environment for those in early recovery. They are distinctly different from rehab centers and formal treatment centers.
Rehabilitation centers often offer more intensive recovery houses experiences and have less freedom to work on their jobs. Sober living house residents can move freely if the house rules are followed.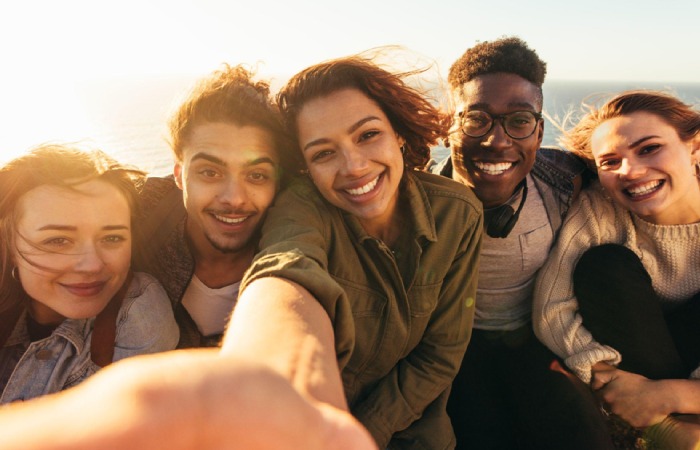 How Living In A Sober Living House Like?
Sober-life experiences vary depending on the type of program and the house. Some are on campus for drug or alcohol addiction treatment, some in independent homes, apartments, and condominium units.
The number of inhabitants varies by the size of the home and the number of beds available at any given place. Sober-living areas often provide shared rooms, although some have individual rooms.
Generally, these sober communities have house rules that differ between them. The differences between shared, shared, and individual room maintenance, work hours, meal hours, curfew days, and 12 Step compliance.
So, What Are The Ten Factors To Consider?
1. Location
Finding one in a good location is essential when looking for a quality sober living home. The house should be in a safe and peaceful neighborhood, and it should be easy to access from where you live or work.
2. Price
The cost of sober living houses can vary greatly, so it is essential to find one that is affordable for you. Many useful scholarships and financial assistance programs are available to help with the cost of sober living.
3. Sober Support System
One other most important factor to consider when choosing a sober living house is whether or not they offer support. Sober supports are people and resources that can help you stay on track in your addiction recovery similar to a sponsor. They can include weekly support meetings, 12-step programs, and transportation to therapy.
4. House Manager
Another crucial thing one should have in mind is whether or not the sober living homes have a house manager. A house manager lives in the sober living home and helps oversee the daily operations. They can be an excellent resource for residents and help keep the home running smoothly.
5. Rules and Regulations
When looking at sober living homes, finding one with house rules and regulations that you are comfortable with is essential. Each sober living home will have its rules, so finding one that meshes well with your lifestyle and recovery goals is necessary.
6. Financial Stability
One of the factors that you will want to consider when choosing a sober living home is their financial stability. It is essential to find a sober-living home that can provide you with the amenities and resources you need without putting you in financial hardship.
7. Transportation to Recovery Programs
When looking at sober living facilities, finding one that offers transportation to a recovery program can help with staying sober. A recovery program can help to provide structure and support during your early days of sobriety, and it can help you remain on track with your recovery goals.
8. Aftercare Planning
When you are leaving a sober living home, it is essential to have an aftercare plan in place. An aftercare plan is how you stay sober and connected to resources and support once you leave the sober living environment.
9. Privacy and Confidentiality
Finding a sober living home that respects your privacy and confidentiality is essential. Sober living homes are typically small communities, so find one where you feel safe and comfortable.
10. Clean and Well-Maintained
The last factor to consider when choosing a sober living home is whether or not it is clean and well-maintained. The house should be clutter-free, and the common areas should be clean and comfortable. The bedrooms should also be tidy, and the bathrooms should be clean and stocked with toiletries.
When looking at sober living homes, these are the ten factors you should consider. Many resources are available to help one find the perfect sober living home for their needs. Start your search today, and you will be on your way to a successful recovery.
Benefits Of Sober Living Homes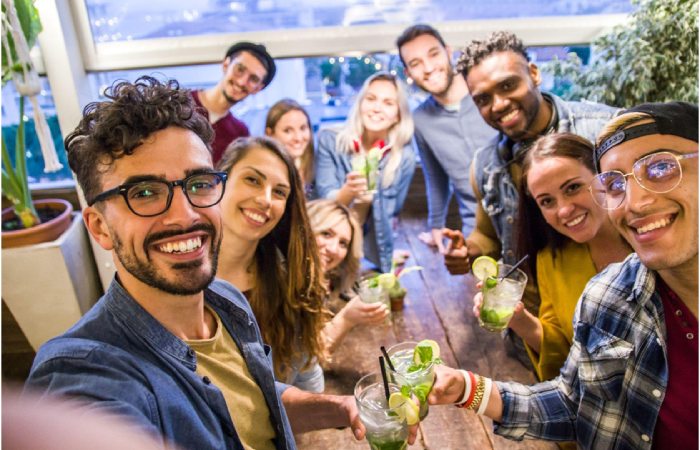 Sober living homes offer residents valuable support. You can live alongside other recovering people. The people with you will support you in this journey. Often people form meaningful and enjoyable relationships with roommates. The relationships may be beneficial when it comes to mental well-being and can last a lifetime. In addition, it can help stave off loneliness and boredom.
Sober living homes offer structure and support to residents. The rules and regulations of the sober living facility will differ from home to home. There is typically a curfew in place and a requirement to attend weekly house support meetings. These meetings give residents an opportunity to voice any concerns they have. In addition, they can offer suggestions for improvements to the home.
Difference Between Halfway Houses And Other Sober-Living Houses?
While halfway houses are similar to sober homes, some critical differences set them apart. Halfway house residents may have been convicted of crimes or have their cases heard by the courts in their respective courts. After their incarceration, they often seek treatment at a rehab facility and then transition to a halfway house.
In contrast, tenants at sober homes are frequently in recovery stages, attending 12-step meetings, an outpatient program for substance abuse treatment, or recently completed treatment.
What is Halfway House?
Halfway homes serve as intermediaries between those convicted of court-ordered drug offenses and society. The residents typically move to one directly out of prison or inpatient treatment.
Halfway homes have been designed to restore people to society as quickly as possible and without the risk of being exposed to the pressures or triggers from the home environment.
Similar to other sober-living spaces, halfway houses generally offer a means of keeping the sober-living residents safe, and drug testing is usually administered to test for substance abuse.
FAQs: Sober Living Home
What's the meaning of sober house?
Sober Living Homes are alcohol and drug-free environments in which people attempt to avoid alcohol abuse. There are no permits or grants for them from state and municipal governments, and the citizens alone pay.
Is it Better To Spend A Sober Life?
If one can stay sober after an addiction, the general health will be significantly enhanced. It is to prevent your body from substance abuse because alcohol or other substances have a toxicity level that can damage your health system.
How much does sober living cost in Arizona?
The cost of sober living in Arizona can vary depending on a number of factors, including the location of the facility and the type of amenities offered. However, most sober living facilities in Arizona charge between $500 and $1,500 per month.
Some facilities may also require a deposit or other fees, so it is important to check with the facility before making any decisions. Additionally, many facilities offer discounts for those who stay for longer periods of time.
So, if you are planning on staying in a sober living facility for an extended period of time, it is worth asking about discounts. Ultimately, the cost of sober living in Arizona will depend on your specific needs and preferences. However, there are a number of options available to help make sobriety more affordable.
How much does sober living cost in NJ?
The cost of sober living varies depending on the location and type of home, but most homes charge between $600 and $1,200 per month. Some sober living homes may offer scholarships or sliding scale fees for residents who cannot afford the full cost.
In addition, many sober living homes require residents to have health insurance. As a result, the cost of sober living can be a significant financial commitment for some people in recovery.
Conclusion
Sober living residences can provide a safe, supportive and sober environment for those in recovery. While there are many similarities between halfway houses, rehabilitation centers, and sober living homes, some key distinctions make sober living homes the best choice for those on the path to lifelong recovery.
Sober living residences offer a flexible length of stay and a relaxed and supportive atmosphere and usually do not require formal rehabilitation programs as halfway houses do.
If you or someone you know is struggling with addiction, consider contacting a local sober living home to see if they would be a good fit.