Definition Of Curry Leaves
Although the seasoning that we know as curry is a mixture of aromatic herbs and hot spices. It shares with this plant only the name and a similar aroma. The leaves of the curry tree are the leaves of the Murraya koenigii plant, of Asian origin.
This plant can be found in different parts of the world today and in various formats. The fresh plant is widely used, especially in Burma, Sri Lanka, and India. It is both present in cooking and Ayurvedic medicine due to its medicinal properties as well as in gastronomy.
Also Read: Limcee Tablet- Uses , Dosage, and Sideeffects
Properties Of Curry Leaves
Curry leaves, also called Kaloupilé, have medicinal properties and very interesting health benefits. Among these are that the plant is a powerful antioxidant and anti-inflammatory. Its leaves use as a hepatoprotection against diabetes and to counteract problems cholesterol.
Benefits of Curry Leaves
Cure Diarrhea And Other Digestive Problems
In Ayurvedic medicine, the curry plant uses to treat diarrhea, like constipation and other disorders in the intestinal tract.
Gastrointestinal Protector
Having mild laxative properties can help regulate the digestive tract in times of alteration of its proper functioning.
Vitamins A
It's content high of vitamin A, one of the essential vitamins for the proper functioning of the ocular apparatus. It makes this plant an ally to counteract mild vision problems, either due to age or eyestrain. Or by constant exposure to the light from the screens.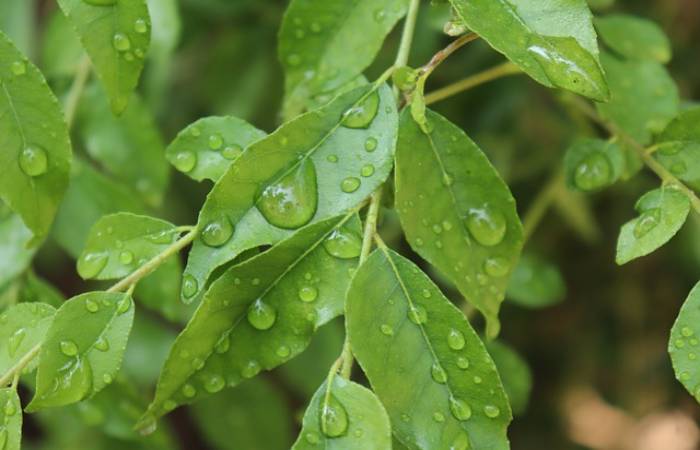 Protects The Skin
Curry leaf poultices and masks use for skin conditions or insect bites such as mosquitoes and fleas. For their anti-inflammatory and antimicrobial properties. It is also useful, precisely for this reason. It treats damages such as scrapes and burns of the upper layers of the skin.
Anemia
Curry leaves, especially tablets, contain huge amounts of plant-based iron. Therefore, they highly recommend for people with low iron or anemia. And especially for vegetarians and vegans, since it is a 100% vegetable iron.
Abundant in Powerful Plant Composites
Curry leaves rich in protective plant substances, such as alkaloids, glycosides, and phenolic compounds, and these fragrant herbs effective in health advantages. Research showed that curry leaves hold many compounds that include linalool, alpha-terpinene, myrcene, mahanimbine, caryophyllene, murrayanol, and alpha-pinene.
Several of these mixtures function as antioxidants in your body. Antioxidants perform an important role in keeping your body healthy and free from illness. They search for potentially harmful compounds known as free radicals and oxidative stress, a condition associated with chronic disease progression.
Curry leaf extract provides potent antioxidant effects in several studies. For example, rats showed that oral therapy with antioxidant-rich curry leaf protects against medication-induced stomach damage and reduces oxidative stress markers. Other animal studies show that curry leaf extract helps protect against induced oxidative damage of the nervous system, heart, brain, and kidneys.
On the other hand, human research on the antioxidant effects of curry leaves is lacking. But, there's no uncertainty that curry leaves promote overall health by giving great antioxidant protection.
Might Lessen Heart Disease Risk Issues
Hazard factors like cholesterol and triglyceride levels may raise your risk of heart disease developing. Add curry leaves to your diet, so help reduce some of the harmful elements.
Research shows consumption of curry leaves might affect helpful heart health in different ways. For instance, animal studies found that the curry leaf extract might decrease huge triglyceride and cholesterol levels.
A 2-week study in mice with huge-fat-diet-induced obesity showed that oral treatment with 136 mg of curry leaf extract per pound (300 mg per kg) of body weight per day significantly lowered cholesterol and triglyceride levels. These results correlated with the massive amount of an alkaloid called mahanimbine in the leaves.
In another twelve-week study in mice on a high-fat diet, mahanimbine prevented diet-induced complications, such as high blood lipids, fat accumulation, inflammation, and oxidative stress — all of which may gain the risk of heart disease.
Other animal researches have also shown that curry leaf extract decreases cholesterol levels. Though these conclusions are assuring, analysis in humans is still lacking. Therefore, more research needs to do for this potential benefit of curry leaves.
Possibly will Contain Neuroprotective Features
Some studies show that curry leaves help save your nervous system's wellness, including your cerebrum.
Alzheimer's illness is a brain sickness defined by the loss of neurons and symptoms of oxidative stress.
Studies showed that the curry leaves contain substances that will help protect against neurodegenerative conditions like Alzheimer's. An investigation revealed in mice found that oral treatment with big doses of curry leaf extract increased levels of brain-protecting antioxidants, including peroxidase (GPx), glutathione reductase (GRD), and SOD (SOD), in brain cells.
The extract also reduced the quantity of oxidative damage in brain cells and enzymes related to the progress of Alzheimer's disease. An additional study presented that oral treatment with curry leaf extract for 15 days improved memory scores in young and aged mice with induced dementia. Also remember that human research during this area is lacking, and more studies are needed before strong conclusions made.
Might Contain Anticancer Special Effects
Curry leaves comprise mixtures that have important anti-cancer effects. A test-tube study involving three curry extract examples from curry leaves grown-up in several locations in Malaysia found that all of them exhibited powerful anticancer effects and inhibited the expansion of an aggressive sort of breast cancer.
Another test-tube research found that curry leaf extract altered the expansion of two sorts of breast cancer cells and reduced cell possibility. The extract also made breast cancer cell death.
Additionally, curry leaf extract shown to be toxic to cervical cancer cells in test-tube research. In one of the studies in mice with breast cancer, oral treatment of curry leaf extract reduced tumor growth and inhibited the spread of cancer cells to the lungs.
Test-tube studies point out that an alkaloid composite in curry leaves called girinimbine makes cancer cell death. In addition to girinimbine, researchers feature these powerful anticancer effects to the antioxidants in curry leaves, including quercetin, catechin, rutin, and gallic acid. Besides it's clear that curry leaves contain compounds that will fight certain cancer cells, research on its effectiveness in humans is required.
Keep up Blood Sugar Levels
Research published in the Journal of Plant food for Nutrition has shown that curry leaves can lower blood sugar levels by affecting insulin activity.
Fights Against the Side Effects of Chemotherapy
Curry leaves protect the body from the side effects of radiotherapy and chemotherapy. Also, they help protect the bone marrow and prevent the production of free radicals in the body.
Uses Of Curry Leaves
The fresh leaves value as a seasoning in the cuisines of South and Southeast Asia.
It most widely used in southern and west-coast Indian cooking. It usually fried along with vegetable oil, mustard seeds, and chopped onions in the first stage of the preparation. They are also used to make kadhi and vada, rasam. In Cambodia, the leaves are cooked and used as an ingredient in a soup. In Java, the leaves often stew to flavor gulag. Though available dried, the aroma and flavor are greatly inferior.
The oil can be extracted and used to make scented soaps. The leaves of Murraya koenigii also use as a herb in Ayurvedic and Siddha medicine. They believe in possessing anti-disease properties, but there is no high-quality clinical evidence for such effects.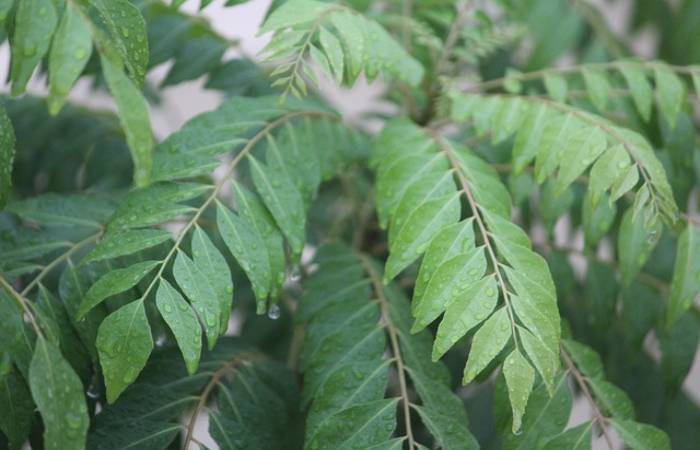 Curry Leaves Tablets
One of the easiest ways to find curry plant leaves is in tablets. These generally recommend for people with low iron because of the high content of this mineral. It contains 100% of the average amount needed for an adult of this mineral, 14 mg. However, this need varies depending on age and the state.
For example, women who have periods need more iron than girls and boys, than pregnant or menopausal women. And of course less than adult men.
Although it is difficult to buy fresh curry leaves even today, at least in many cities.Buying curry leaves in tablets (generally, it is the powder in organic tablets) is much more affordable. These tablets can fInd on platforms such as Anastore and other specialized online stores. In addition to many herbal and dietary, both physical and online. There is no doubt that this plant used since time immemorial in Ayurvedic medicine. It must be present in our gastronomy and our natural remedies kit.