Nurses: Just because you're travelling, it doesn't mean you're on vacation. You still need to pack your slip-resistant shoes for nursing shifts and ensure you're paying proper attention to your personal health and well-being. And while this sort of care doesn't have to be complex, it does involve dividing your efforts evenly between different areas of the self!
You'll want to frequently reassess the state of your physical, mental, emotional, spiritual, personal and professional health. As a travel nurse in particular, however, you'll likely find yourself in need of self-care activities more often and more heavily than others. So, consider the following!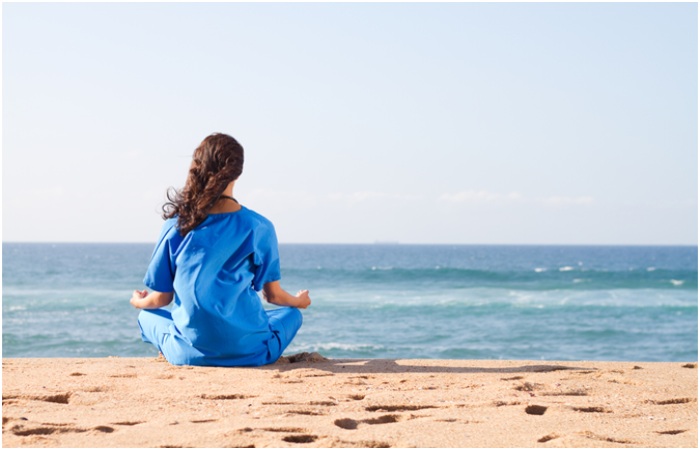 Adequate Sleep
Our sleep is often lost or sacrificed in the process of meeting the demands of a stressful job, lifestyle, environment, or all of the above. On top of this, the additional stimulants of travel and new environments (potentially even new time zones!) can have you losing or straight-up sacrificing the little sleep that you otherwise may have managed to get. Other aspects that can affect your ability to achieve a good night's sleep can include caffeine, alcohol, medications, lighting, anxiety, pain and more. Identifying what aspects specifically are affecting YOUR sleep, and taking the time to address them, is essential to your well-being. In turn, your mood, memory and mental processes will all improve as well. And while it may be tricky sometimes to pinpoint exactly what factor is causing you to lose sleep, it's an issue that often presents itself in an obvious way, which allows you to begin dealing with it early on!
Healthy Diet and Extra Hydration
It's no secret that limiting your intake of processed foods and increasing your intake of whole and natural foods will serve to improve your well-being and sustain your health and energy levels during long and strenuous shifts. This is well-known and commonly prescribed by nurses themselves to their colleagues and patients alike. When travelling, however, it becomes increasingly imperative for nurses to ensure their bodies are getting this nutrition (and frequently in the form of familiar foods) in order to keep their immunity and moods boosted, bodies strong and bowels regular. Along with this, it's important to incorporate additional hydration during strenuous shifts and stressful times.
Take in the Travel
While you likely hold a strong passion for your role as a nurse, it's important to not let it consume you. This is important for the overall health of nurses, of course, but the primary reason for putting a focus on this is that there are probably a million other things that you'd like to do! Don't deprive yourself of the experience of exploring new worlds, trying new things or doing the things that you'd like to be doing. So nurses engaging in activities like this can boost your mood, stimulate your mind, improve your focus, energy and creativity and do wonders for your physical health. What's more, they allow you to recenter yourself emotionally and remind you why you've chosen to pursue this amazing opportunity!
Digital Detox
We know by now that social media is a significant source of stress, anxiety and even depression. With enough of this (at the very least, the stress) riddled throughout your busy days already, why encourage more? The way that we tend to compare ourselves to what we see online can make it hard for some to avoid scrolling or spending more time and effort than they should get the perfect Instagram shot. As a working tourist in particular, though, it's recommended that you take a break from it all and take in the new world around you. Embrace it as your new home as entirely as possible!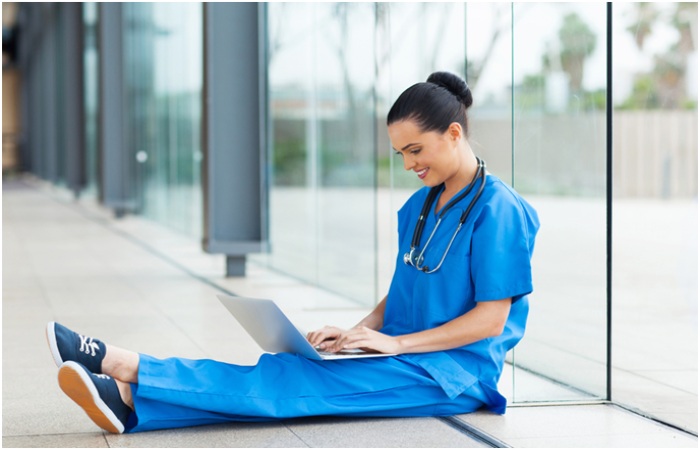 Don't Sacrifice Being Social
We've established that you're probably passionate about your career, but also that you're interested in other things and should be making some time for them as well. Along with this, you're in a new world that you should be letting yourself absorb. While it may seem like a busy enough schedule as is, there is one other area that demands a bit of focus and that's your social side. Luckily, this is a self-care activity that is simple and super enjoyable! Just make sure you're allowing yourself to take in the people around you and indulge in the ones who are truly worth your time and energy when you can, whether that be forever friends and family or new friends that you've made while on the move.
Compress, and Decompress
When you're on your feet (which is probably almost always), compression socks are key. Compression socks for women good fit for nurses with long shifts and sore feet are essential and will make a major impact – not only on your well-being but your wardrobe, too! When you do get the chance to get off your feet, though, make sure you're utilizing them to their full potential, even if you don't feel like you need to. Simply taking the time to sit and decompress is a very practical and achievable intervention of self-care that you can do on a daily.
Get Ready to Go Out, Even If You Don't Know Anyone
We tend to be much more willing to go out or go to work in a dishevelled state when we feel like there's a chance we won't run into anyone we know. But you never know who you're going to meet, and you always want to leave a good impression, so why not put in a little extra effort? Whether it be a new pair of nice running shoes for weekend walks, new women's scrub sets for your new job or a new hairstyle, there's no effort too small!
Nurses – Stay Engaged
No matter how much you cater and continue to indulge in self-care activities, nothing is going to change if your primary source of stress isn't being addressed. If this stress is your job (as it is for most), you may want to dedicate some time to deciding what you want from your career. From here, it becomes far easier to set appropriate goals and apply appropriate processes to achieve them instead of feeling lost or stuck in the landscape – or even your direct environment. When you've found yourself in a new world with your life up in the air as a travel nurse, this may be particularly beneficial.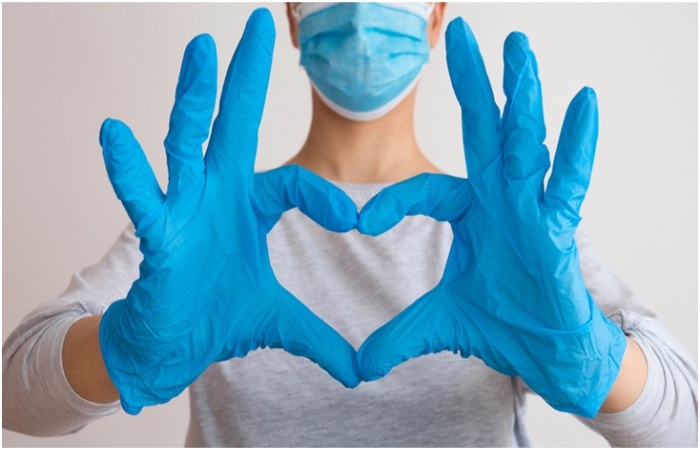 Nurses- Approach Your Personality Type Appropriately
When it comes to self-care by nurses, there is no better start than getting to know yourself. After all, how are you supposed to care for a patient on such a personal level if you don't know them very well? It's highly encouraged to spend some time getting to know yourself and exploring your personality type, characteristics, and quirks to care for yourself appropriately!