The winter holidays are just around the corner, which means that it's time to start thinking about presents. Shopping for older parents, in particular, can be tough since many of them already own quite a few possessions and have accumulated many gifts over the years. To help you out, we've rounded up nine unique gift ideas that are sure to please older parents everywhere.
Espresso Machine
If you really want to splurge on a gift — or are looking for a group gift you can go in on with the family — an espresso machine is a great option for coffee drinkers. They are available at several different price points, from a couple hundred bucks for a smaller model to several thousand for the truly professional machines. Not all espresso machines are created equal, so if your parents would like a particular feature, such as milk-steaming or lots of drink presets, look for that as you shop. Just make sure they have enough room on their kitchen counter for it!
Temperature-Controlled Mug
If you want to get your loved one a beverage-related gift, but don't quite want to spring for an espresso machine, then consider a temperature-controlled mug instead. These mugs keep beverages at the perfect temperature for hours, neither too hot nor too cold. It's ideal for the older adult who constantly forgets their coffee or tea until it's gone completely cold (and then has to microwave it several times before they finish it). Unlike the espresso machine, a temperature-controlled mug works for any hot beverage, making it a more versatile gift.
Senior Clothing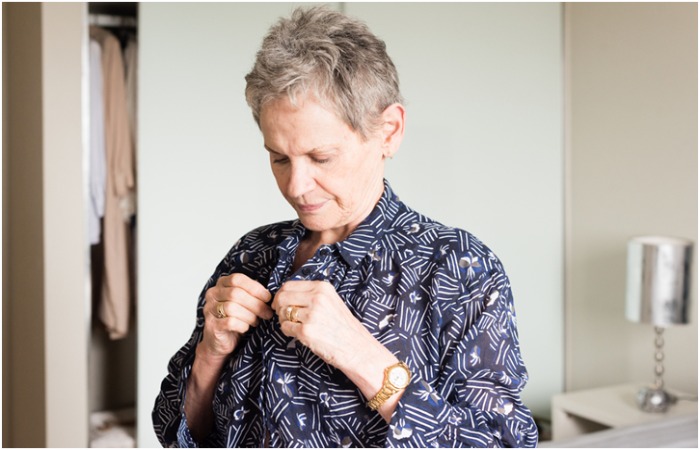 Older adults with even mild arthritis can struggle with dressing themselves. That's because most regular modern clothing simply isn't designed for people with any mobility limitations whatsoever, even mild ones. Instead, consider giving your parents adaptive clothing that is meant for seniors, such as easy-to-wear duster house dresses and men's elastic waist pants for seniors. While you're at it, don't forget non-slip diabetic shoes that they can wear inside the house to prevent falls.
Roomba Vacuum
Pushing around a heavy vacuum gets harder and harder as you age, not to mention lugging it up and down flights of stairs. If your parents are struggling to keep up with the vacuuming, then consider giving them a robot vacuum such as Roomba. This device can help them keep the house maintained in between deeper cleanings and make it easier to stay on top of chores. If you think a Roomba won't cut it, then consider hiring them a weekly or bimonthly cleaning service so they don't have to worry about it at all. This is another gift that can get a little pricey, so see if any of your family members are willing to go in on it as a group present.
Home Weather Station
You might be addicted to the weather app on your phone, but the tiny text is often hard for older adults to read. Instead of leaving them to watch the weather channel, make things easier on them by giving them a home weather station. These digital devices feature everything they need to know, including high and low temperature, humidity, moon phase and more — often in large, easy-to-read text. Watching the weather channel will be optional once you give them this thoughtful yet practical gift.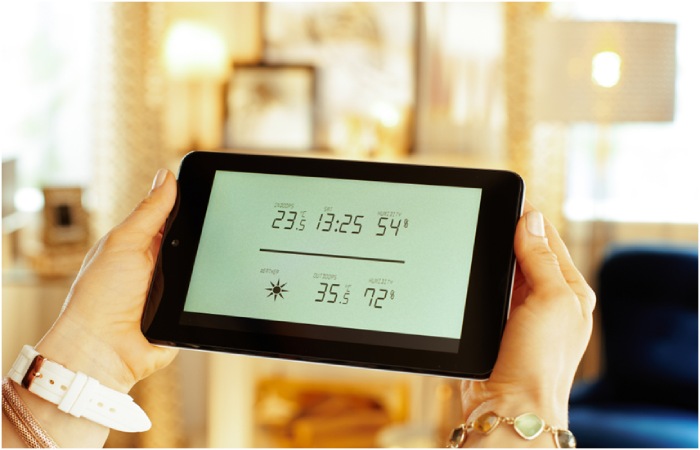 Sunrise Alarm Clock
Getting up early is a drag at any age, and older adults can have an especially hard time hoisting themselves out of bed. Make waking up a little more pleasant by giving them a sunrise alarm clock. These clocks emit a light that gradually brightens as the alarm time approaches, mimicking a natural sunrise and making it easier to wake up. Some of the clocks also offer additional features, such as wake-up sounds, besides a basic chime and the ability to turn off the LED light display at night (a must for light sleepers).
White Noise Machine
Speaking of sleep, a white noise machine is an excellent gift for older parents who have trouble falling or staying asleep. Many adults find themselves sleeping more lightly as they age and waking up at small disturbances they would have previously slept through. A dedicated white noise machine can help mask annoying sounds and promote better sleep without draining their phone battery the way an app would. Look for a device that offers different sound patterns, as well as the ability to adjust the volume.
Online Classes
Many seniors intend to experiment with new hobbies in their golden years, but it can be intimidating to be a beginner again once you're decades out of school. Give them a little help by signing them up for an online class for something they've been meaning to learn more about. If you're not sure what hobbies they might be interested in, then you can give them a gift card or voucher that they can put towards a class of their choice.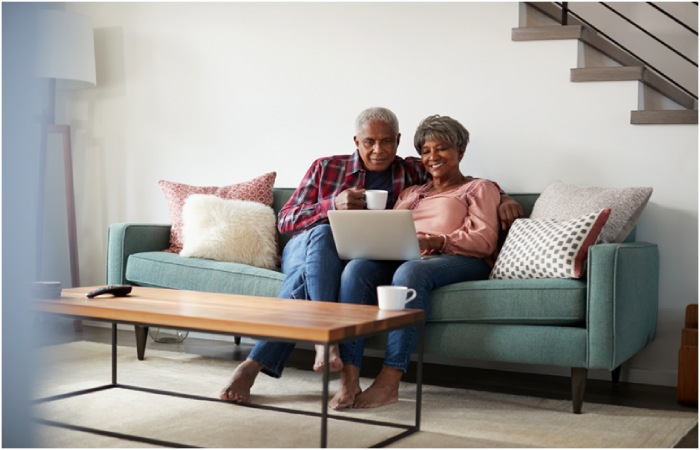 Handwriting Gifts
Personalized gifts are a great idea, but monograms can get a little old if you get them every year. For a new twist on the personalized present, try a handwritten gift instead. There are many vendors on Etsy who can take scans of handwriting samples and turn them into jewelry, artwork, cutting boards, tea towels, and more. Since these gifts are custom made, they do take more lead time than a regular gift, so be sure to place an order ASAP if this is something you'd like to give your loved ones.
We hope this gifts list gives you the inspiration you need to complete your holiday shopping!